Quality Policy

Al Arabiah Pipeline Testing Services (APTS) is committed to achieve the utmost quality standard by providing service to consistently satisfy the need and expectation of our customer.
Adhere to national and international Quality standard and continual improvement to evolve as a trusted source for providing Quality workmanship and well-timed service to our customers.

Safety

a-test group supports the mutual reliance on Security and Human Values which provide ethics for companies on maintaining the safety and security of their operations.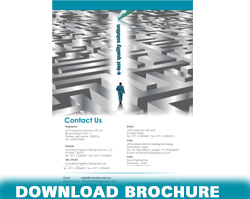 AL ARABIAH PIPELINE TESTING SERVICES LLC
Al Arabiah Pipeline Testing Services LLC is commenced in 2002 with NDT Inspections and Quality Services. Further it established up APTS inspection services at Dubai with Quality Consulting , Engineering and Destructive Testing services. We set off a branch , Al Arabiah Pipeline Testing services LLC for Abudhabi operations as well in 2007.With pride these three are amalgamated as a-test group to establish our quality and value added services successively for better results to our esteemed clients who are in oil & gas , petrochemical , power desalination , engineering & construction , marine & shipping , on-shore & off-shore contracts and government sectors in middleeast and india across the globe . We prove ourselves through dedicated , qualified , highly experienced and energetic teams.
Approvals
Major clients
News
APTS bags AED 1.5 million pump station package in Al Ain


APTS bags AED 2 million Pipeline package in Al Ain


APTS recieves ADNOC group approvals
-------------------------------------------


Major Projects
Client Speak
"a-test group has been serving excellently for us since 4 years
- Tom , Topaz Engneering
-------------------------------------------
"a-test group has been serving excellently for us since 4 years
- Trivedhi , Lamprell